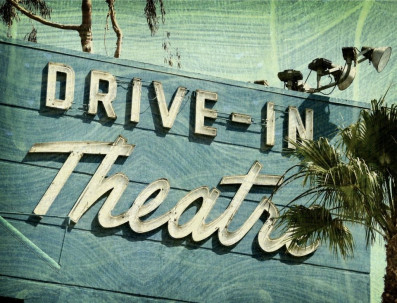 19 October, 2020 0 Comments
History Of The Drive-In Movie Theatre
There is a famous story about history's first partial drive-in theater opened in Las Cruces, New Mexico, on April 23, 1915. It was called Theatre de Guadalupe, and it combined auditorium seating with room for 40 or so cars to simultaneously see the screen and stage.
The theater closed in 1916 soon after its initial screening, but it may have inspired Claude V. Caver of Comanche, Texas to start showing "outdoor movies" on summer evenings in 1921. After acquiring a permit to show films downtown, drive-in guests could view silent movies with little logistical difficulty.
But to create the first fully-realized drive-in movie experience would take refining and perfecting. Richard M. Hollingshead, Jr. was up to the challenge. He had enough money coming in from his family owned and operated chemical plant in Camden, New Jersey, and in 1932, he decided to put that money toward making a dream come true.
He started experimenting with drive-in movie setups in his own driveway in Riverton. On top of the hood of his car, he put a 1928 Kodak projector that projected an image onto a screen he nailed to trees in his backyard. For sound, he placed a radio behind the screen and played with the volume until it could be heard well inside a car with windows up or down.
On May 16, 1933 he received U.S. Patent 1,909,537 for his drive-in theater invention, and opened his first drive-in theater in New Jersey on June 6, 1933. There was room for 400 cars, and Hollingsworth made sure that the entire family, including the kids, felt welcome.
The Drive-In Movie Theater Is The Place To Be
Hollingsworth's first drive-in theater didn't make a profit in its first three years, and the owner was forced to sell the land, but that doesn't mean that people didn't love the idea. History shows a slew of drive-ins opened in the mid-to-late 1930s in states such as Maryland, Florida, Massachusetts, California, Michigan, Texas, New York, and Virginia.
As sound in pictures became more commonplace, the first drive-in movie theater operators and owners had to come up with clever ways to deal with getting in-sync sound to all theater patrons. Rows of speakers and specially-built audio devices helped solve audio issues, which may have contributed greatly to an increase in drive-in popularity.
In the 1950s and 1960s, it was much more common for families and individuals to have cars. People living in rural areas had little in the way of local entertainment, and the drive-in movie theater offered people in this period of history a chance to get the entire family out, including babies, without disturbing others.
Plus, new drivers such as teenagers could find privacy in their cars at drive-in movie theaters. It was an ideal place for a date, since entertainment was provided and teens could talk to one another in private while enjoying a wholesome activity like movie-watching.
Drive-In Theaters Today
Modern technology allows today's drive-in theaters to operate with digital projection at a much lower cost, and weather-resistant screens as well as advanced lighting help picture come through much clearer and bolder. Special radio frequencies and the prevalence of radios in cars allows for nearly universal audio broadcast without sound delays, as well.
There is still the challenge of finding a viable format for classic films to be projected on modern projectors, but the market for classic films is bigger than ever thanks to the popularity of reboots and remakes, and many specialists are already converting America's favorite classic films into digital formats for today's audiences.
History's favorite drive-in theaters are on the rise again, especially with new amenities and the prevalence of the internet. There are still places to enjoy a time with friends and family while catching your favorite movies in the privacy of your own car – relive the magic or try it for the first time today!
Customer Reviews
---
0 reviews for
History Of The Drive-In Movie Theatre
No review yet!