What Is Doc's Drive-In Outdoor Movie Theater?
Drive in, see a movie, hang out, and stay the night! Come for just a movie or stay for fun, games, events, surprises, and delicious food. Doc's Drive-In does so much more than just show your favorite films – it's a family-friendly, classic drive-in theater experience that expands the boundaries of imagination.
MOVIES

Doc's Drive-In will feature modern and classic movies from every genre, in a family-friendly environment. Come by to see some of your favorite movies or to discover new ones!

EVENTS

We also plan to throw amazing events for movie buffs, enthusiasts, and casual movie-goers. We'll help you get in the spirit and make sure your Austin drive-in movie theater experience is unforgettable.

CONCESSIONS

Most of us love popcorn with our movie, but Doc's Drive-In wants to take things a step further by featuring extraordinary food choices to enhance your moviegoing experience.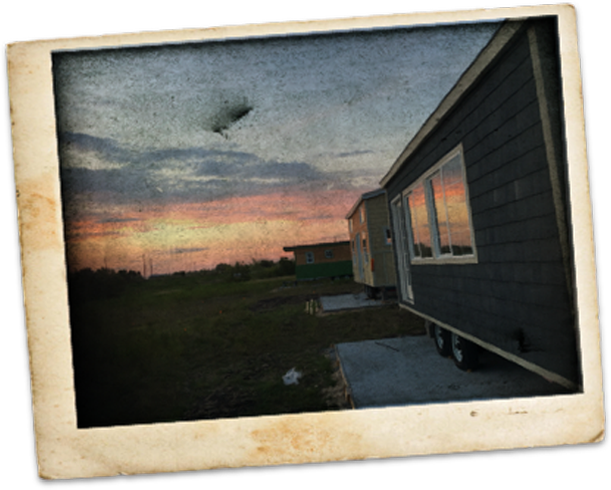 Did you know you can stay the night?
No kidding - Doc's Drive-In outdoor movie theater goes beyond Austin's typical movie experience. We plan to provide great food, exciting games, and endless relaxation in your very own movie-themed vacation home.
Get your family out of the house, steal away for a romantic night, or have the chance to stretch your legs by yourself in a Doc's Drive-In home away from home. You can also soak up the sun our your private tiny home deck, then catch a flick after sunset. Start planning your stay now – once we open the doors, our homes are sure to fill up fast!
Want The Theater To Yourself?
Doc's Drive-In outdoor movie theater is a spacious and beautiful spot, jam-packed with food and fun – a perfect place to book your next birthday party, corporate retreat, or private event.
Let our super-friendly staff help you throw an unforgettable get-together for your most important occasions. Enjoy extraordinary hospitality, a breathtaking Austin movie theater setup, thrilling games, and lovely scenery. Watch your favorite films with your favorite people and relive the magic of the classic Drive-In Movie theater when Doc's Drive-In opens right here in Austin, Texas.
Corporate Events
Private Parties
Charity Events
Screen 1. 101.7 FM
Screen 2. 87.9 FM